Fangathering Fever patient
Posts: 7628
Joined: Fri 28th Sep 2007
Location: Not sure, but I'm probably writing.
Contact:
No, I think he'll be glad about that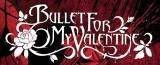 My LiveJournal. Spread the word!
Darvit, 1holly, and also our beloved /b/, we'll never forget you!
AugNo Winner of 2009!
1/4/10. Watch it. It'll be huge.
---
Dwarf Thief
Posts: 383
Joined: Tue 9th May 2006
Location: Australia
Contact:
having foaly not being single, to me, really shows how much time has progressed in the books. and i hate it when a good book changes. it kinda reminds me of shrek 3. Everything was so much betterr when it was just..shrek, fiona, puss in boots, and donkey. the 3rd shrek movie was just horrible. really, really, reallllyyyyyyyy horrible. wat was with the baby? nahhhhh ruined all. i think...
lol its late, and i dunno if that made a lot of sense, but it makes sense in my head.
Basically, i accept that foaly's not single, buh aggggghhhhh don't like it. now i go sleep
gnite =]
♥♠♣♦?ѕΰςαя?и?ѕρіcε?♦♣♠♥-<br>?dяεαм?чούяѕєІf?αІοиς?αиοтђεя?dαч?<br><img src='https://xs300.xs.to/xs300/06192/for_sugarnspice.jpg' border='0' alt='user posted image'>
---