Centaur Genius
Posts: 1097
Joined: Tue 7th Feb 2012
Gender: Male
Title says it all. I think you shouldn't till a certain extent. This might be interesting for this:
http://i1072.photobucket.com/albums/w37 ... 7760f7.jpg
---
Centaur Genius
Posts: 1087
Joined: Wed 4th Jan 2012
Gender: Male
Location: In the great and awesome Cascadia, where the norm is rain, and coffee.
My personal opinion on this is probably different from anyone elses, this is looking at it from a purely logical perspective, and so its probably a little different in the real world.
The most important thing in anyone's life is to be happy, this reflects upon their behavior, life, actions, views, friends, etc... Everybody has different standards of happiness which is why no two people are alike. If having others have a high opinion of you is important for your happiness, then go for it,
if you can
. Never forget yourself, you are always the most important thing in your life, your perspective comes from your eyes, not anyone else. Words that you want to speak should come from your mouth. To me, I don't really care about other people anyway, so I don't care about how others think of me. There are Billions more "yous" than "mes".
Again, the important thing is about how you feel about how other people feel about you (Makes perfect sense right?
). Society should never force someone to care about anything, and caring about how other people feel about you is no exception.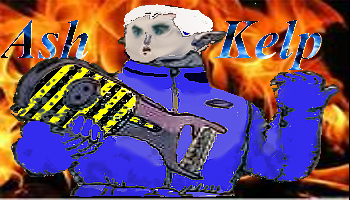 It's like Trouble, but with many a variation.
---
Troll
Posts: 133
Joined: Wed 15th Aug 2012
Gender: Male
Location: Canterlot, Equestria
Contact:
Nope.avi
You say loving a fictional character is senseless...
I say it's the truest love there is.
---
serial addict
Posts: 5913
Joined: Tue 1st May 2007
Location: Penn's Forrest
Contact:
The picture you posted is oft repeated albeit with some variation.
And Jelly, can you explain a little more, maybe?

I think there is a difference between trying to impress people and being liked. I think everyone is entitled to care or not care, just don't be a Kanye West type diva or a cruel catty person showing little remorse if their actions have hurt people (this might mean you are a sociopath... and not "cuddly" Sherlock type, the skeezy serial killer clown kind!)
Because if you are one people will likely see you as such... then you just might start to care!
Moses Seixas wrote:give bigotry no sanction
---