Centaur Genius
Posts: 1823
Joined: Sun 17th Aug 2008
Location: Battery City
is there an afterlife? im christian so i believe in heaven.
---
Kwisatz Haderach
Posts: 1815
Joined: Sun 1st Oct 2006
Gender: Male
Location: Gotham City
Contact:
I get the feeling this goes hand in hand with the "is god real?" thread... I don't know if it should be locked or not, but I'll keep it unlocked for now, but if other people think so, or if the debate is pretty much the same, then I'll lock it.
---
Fangathering Fever patient
Posts: 7628
Joined: Fri 28th Sep 2007
Location: Not sure, but I'm probably writing.
Contact:
I don't believe in an afterlife, just like I don't believe in Hell or Heaven. I believe in reïncarnation. And I also believe that some souls stay together all the time. What I also believe, is that you don't die one moment and be born again the next, I believe that first you evaluate your life in the Summerland. If you did that, you'll get reïncarnated again. Which is based on your previous lives, too. So if you're Hitler-like, you'll get worse lives for some time than someone like Mother Theresa.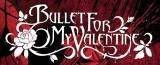 My LiveJournal. Spread the word!
Darvit, 1holly, and also our beloved /b/, we'll never forget you!
AugNo Winner of 2009!
1/4/10. Watch it. It'll be huge.
---