LEPretrieval Team Member
Posts: 515
Joined: Thu 9th Feb 2012
Location: Beyond time and space
They'll never suspect a thing! Bwa haaha aha

☠
The last step in any journey may be the first step of an even greater adventure.
네이트
WARNING: I may post stuff that is not for suited for immature eyes. READ AT YOUR OWN CAUTION
Nautron respoc lorni virch
---
Queen of Wonderland
Posts: 7100
Joined: Sat 8th Dec 2007
Gender: Female
Location: A shrouded ship, disappearing upon the sea.
The mysterious question box lurks. Waiting. Being suspicious.

(Your avatar just has a question mark, I assume there's an error....)
"People are gonna tell you who you are your whole life. You just gotta punch back and say, "No, this is who I am". You want people to look at you differently? Make them! You want to change things, you're gonna have to go out there and change them yourself, because there are no fairy godmothers in this world." - Emma Swan,

Once Upon A Time

.
Welcome aboard, lads and lasses. Let's see what adventures await us...
Join me:
~My Art page~
|
~My facebook ~
|
---
LEPretrieval Team Member
Posts: 515
Joined: Thu 9th Feb 2012
Location: Beyond time and space
(I think I used to have a gif of the Joker waving, no idear what happened to him)

She's thinking, "You'd better give me a story, so help me Hades, or I will shove a fireball so far down your throat, you'll have a jet propelled posterior."

She wonders if it's all been worth it. The trials seem to have finally come to an end for her, sure nothing's perfect nor does she expect it to, especially when settling down isn't her thing. But at long last, it's coming together: her life, home, friends...so why does she feel as though something's missing? Perhaps fond memories obscured by layers of past guide her, perhaps she can still hear the call of adventure, lurking just in the shadows.

☠
The last step in any journey may be the first step of an even greater adventure.
네이트
WARNING: I may post stuff that is not for suited for immature eyes. READ AT YOUR OWN CAUTION
Nautron respoc lorni virch
---
Goblin
Posts: 2
Joined: Wed 17th Aug 2016
Gender: Male
User avatar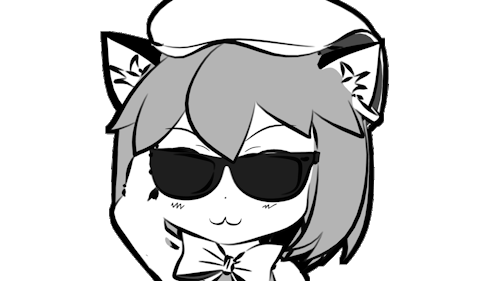 ---